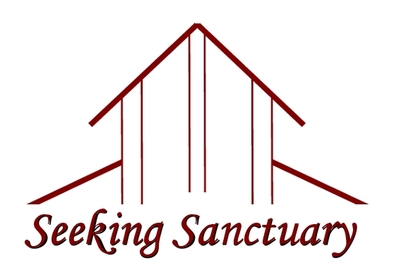 The desperation continues says 'Seeking Sanctuary'
An update from Ben Bano and Phil Kerton
Your support and prayers are appreciated and are still very necessary – especially for the many unaccompanied minors who cannot be traced after the demolition of their former temporary homes.
We were impressed with the scale of the great organisation needed to operate warehouses that cater for the needs of thousands of people – and by the generosity and good humour of the volunteers involved. It is now sad to see the reality of the South section of the camp, once a thriving community, despite all of its inadequacies, but now razed to the ground and patrolled by riot police wagons.
In peace,
Ben + Phil.
The April update is now available.
Download April update
Listen to Phil speaking on Radio Kent's "Sunday Breakfast" programme.