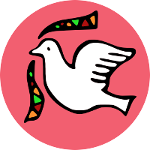 Westminster Justice and Peace Commission: observation on the current Migrant Situation
The recent attempts by migrants to cross the English Channel have highlighted the current situation once again. The English Government's response to those migrants who seek refuge from war, violence and lack of security is very telling,
The statement from the Home Secretary, Mr Javid, clearly shows a totally anti-migrant stance when he said to reporters at Dover on Wednesday 2nd January, appearing to address those who tried to make the treacherous journey across the Channel, "if you do somehow make it to the UK, we (the Government) will do everything we can to make sure that you are often not successful (in your asylum claim)"
Such words indicate that the Government policy is pre-judging any individuals' claim for sanctuary. Yet every individual has a legal right at least to be heard without prejudice or favour. We need to keep in mind that those migrants or refugees are our fellow human beings, and as such, demand some respect.
There is in this present climate, a tendency for politicians, the Home Office, Border Control and security personnel to treat all migrants with suspicion. This tendency is crystallised into the policy of the 'hostile environment'. The plan is to create fear in the minds of ordinary citizens that we are going to be over-run by migrants. There is a rhetoric that fuels fear and trepidation in ordinary people so that they view migrants with suspicion and try to secure barriers, either physical or psychological.
Justice and Peace has long been asking for due process for asylum claims to the UK, to be accessed in Northern France. This would alleviate the desperation that leads these dangerous cross-Channel journeys facilitated by smugglers.
Yes, there are those taking advantage of the human hand of friendship and that aspect has to be taken into account too. But all men, women and child migrants need to be treated fairly and with human respect.
Fr Joe Ryan, Chair Westminster Justice and Peace Commission
Tel 0208 888 5518
Westminster Justice and Peace Commission, 4 Vincent Rd, London N15 3QH
Tel 00 44 (0) 208 888 4222
Welcoming the stranger, watch out for ways of helping refugees!
Follow us on Facebook and Twitter, and visit our website for updates!