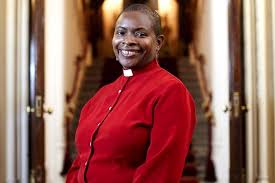 The Bishop of Dover – "This is God's Britain and it belongs to all of us"
Bishop Rose Hudson-Wilkin speaking at the Memorial service on Dover seafront, 20 June 2020.
This service was live streamed from the Dover seafront and marked the end of Refugee Week, also the 20th anniversary of the discovery of the 58 dead Chinese migrants found in a sealed trailer at the port.
Ben Bano from Seeking Sanctuary remembers well the traumatic impact on all involved – the reports of the impact on families who sent their young people abroad with such high hopes, the traffickers who saw the young people as objects rather than people, and not least the impact on the emergency service workers and port staff who had the gruesome task of dealing with the aftermath.
Watch the event here:
https://www.youtube.com/watch?v=rNHuS1czfsk&feature=youtu.be