Meetings
Members of NJPN facilitate four meetings each year. These events are open meetings and if you are concerned about peace and social justice and the riches of Catholic Social Teaching you will receive a warm welcome.
Alternate meetings are held at venues outside London to enable as many people as possible to engage and share concerns and suggestions for practical action.
Dates and Places of Future Network meetings
Saturday 9 February 2019
The next open gathering will take place at:
CAFOD, 55 Westminster Bridge Road, London SE1 7JB,
10.30am – 4.00pm.
Christian Climate Action:
'With Extinction Rebellion in the November Actions in London'

Facilitator: Phil Kingston
During the afternoon there will be an opportunity to say thank you to Ann Kelly as she retires after 11 years as NJPN Administrator and to celebrate her commitment to and work for NJPN
For further details contact:
NJPN Administrator,
Tel: 020 7901 4864
Email: admin@justice-and-peace.org.uk
Previous NJPN Meetings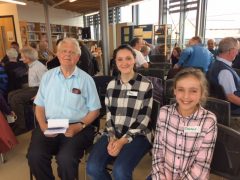 On Saturday the twelfth of May, we caught a train to London. It was the earliest we've ever set read more