Meetings
Members of NJPN facilitate four meetings each year. These events are open meetings and if you are concerned about peace and social justice and the riches of Catholic Social Teaching you will receive a warm welcome.
Alternate meetings are held at venues outside London to enable as many people as possible to engage and share concerns and suggestions for practical action.
Dates and Places of Future Network meetings
Open Networking Day
On the Altar of the World
St Philip Neri Church, 30 Catharine St, Liverpool L8 7NL
8 September 2018
11am – 12 noon
NJPN Welcome and networking Time
12 noon – 5.00pm
A programme of events exploring the sacramental theology of creation, reconciliation, forgiveness, peace and the Eucharist
This will be an open access meeting forming part of the activities that are in the Parallel Programme, complementing the main event of the Adoramus Eucharistic Pilgrimage and Congress taking place in the Liverpool Arena.
Poster and programme details are available to download:
Email: admin@justice-and-peace.org.uk
Previous NJPN Meetings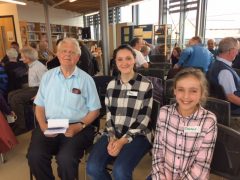 On Saturday the twelfth of May, we caught a train to London. It was the earliest we've ever set read more