Meetings
Members of NJPN facilitate four meetings each year. These events are open meetings and if you are concerned about peace and social justice and the riches of Catholic Social Teaching you will receive a warm welcome.
Alternate meetings are held at venues outside London to enable as many people as possible to engage and share concerns and suggestions for practical action.
Dates and Places of Future Network meetings
Saturday 14 September 2019
10.30am – 400pm
All Saints Lower School, Nunnery Lane, York YO23 1JG
'Journeys on the Margins'
Continuing with the theme of our recent Swanwick Conference.
FORGOTTEN PEOPLE FORGOTTEN PLACES
Our speakers will share their experience of working with refugees/asylum seekers and with European Roma migrants.
There will be a facilitated discussion time during the afternoon led by our speakers as well as opportunity to hear about justice and peace activities from groups around the country. Representatives of Catholic/Christian Agencies will report on their work and suggest practical ways of becoming involved in campaigning for social justice.
Everyone is welcome just bring yourself, your lunch, your ideas and enthusiasm.
For more information please contact;
Geoff Thompson – NJPN Administrator,
Tel: 020 7901 4864
Email: admin@justice-and-peace.org.uk
Previous NJPN Meetings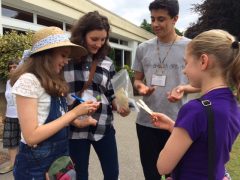 NJPN Annual General Meeting and Open Networking Day took place on Saturday 11 May 2019 at Westminster Cathedral RC Primary read more