Meetings
Members of NJPN facilitate four meetings each year. These events are open meetings and if you are concerned about peace and social justice and the riches of Catholic Social Teaching you will receive a warm welcome.
Alternate meetings are held at venues outside London to enable as many people as possible to engage and share concerns and suggestions for practical action.
Dates and Places of Future Network meetings
Saturday 17 November
The next Open gathering will take place at CAFOD, Romero House, 55 Westminster Bridge Road, London SE1 7JB,
10.30am -1.30pm.
This will be a morning meeting only, to enable those who so wish, to attend Solemn Evensong of Thanksgiving for the Canonization of our Patron; St Oscar Romero.
This celebration will take place in Westminster Abbey.
The morning meeting is open to all who share a concern for justice and peace. There will be opportunity to network and hear about J&P activities from around the country.
Poster and programme details available shortly
Email: admin@justice-and-peace.org.uk
Previous NJPN Meetings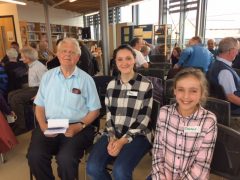 On Saturday the twelfth of May, we caught a train to London. It was the earliest we've ever set read more