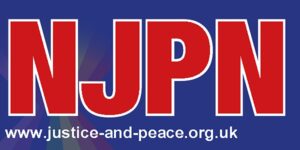 Note revised time. As next Saturday is a busy day and many of our members will be involved with the CAFOD Faith in Action Day Faith in Action Day 2021 | CAFOD or the Root and Branch Synod Home | Root & Branch Synod (rootandbranchsynod.org) we have decided to hold the Network Day as just an afternoon session, to allow members to attend part of one of the other days. Our session will form an Introductory Session on Mental Health and Well Being in preparation for a fuller day in the New Year.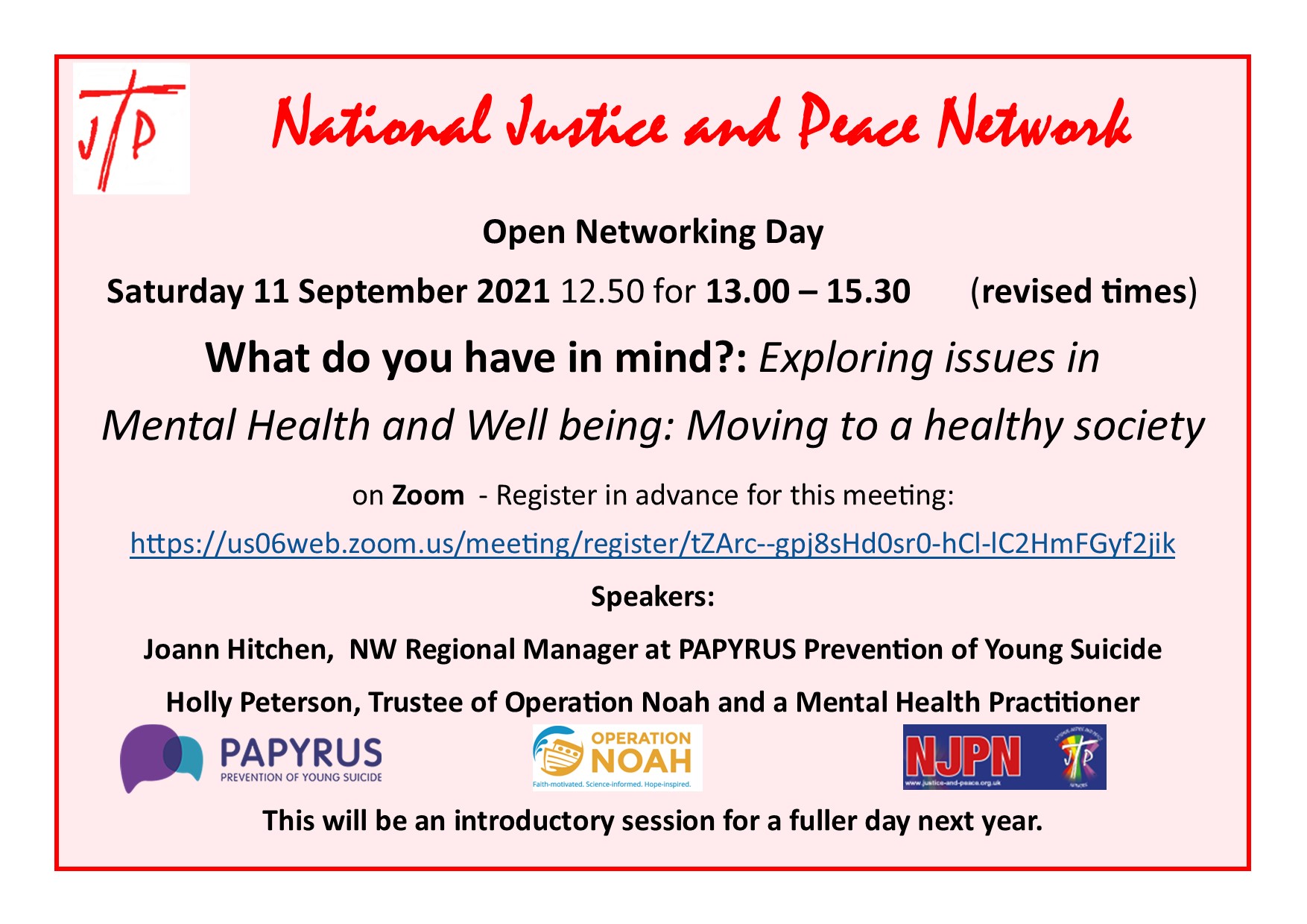 Open Networking Day
Saturday 11 September 2021 12.50 for 13.00 – 15.30 (revised times)
What do you have in mind?: Exploring issues in
Mental Health and Well being: Moving to a healthy society
on Zoom – Register in advance for this meeting:
https://us06web.zoom.us/meeting/register/tZArc–gpj8sHd0sr0-hCl-lC2HmFGyf2jik
Speakers:
Joann Hitchen, NW Regional Manager at PAPYRUS Prevention of Young Suicide
Holly Peterson, Trustee of Operation Noah and a Mental Health Practitioner
This will be an introductory session for a fuller day next year.
Previous NJPN Meetings

Interfaith Relations in the UK Today Our first Networking Day of 2021 was attended by 66 participants via Zoom, read more