NJPN Open Networking Day 23 September: Birmingham
The next NJPN Open Networking Day will be held at the Polish Millenium House in Birmingham. In this year of the Windrush 75th anniversary our speaker will be Rev. Canon Eve Pitts who will speak of the experiences of people from the Caribbean and the issues of racial justice that we still need to address today.
Rev. Eve was the first black woman vicar in the Church of England and is a long standing campaigner for racial justice.
All are welcome to this event.
Please see poster and directions to the venue.
Meeting Poster – click here to download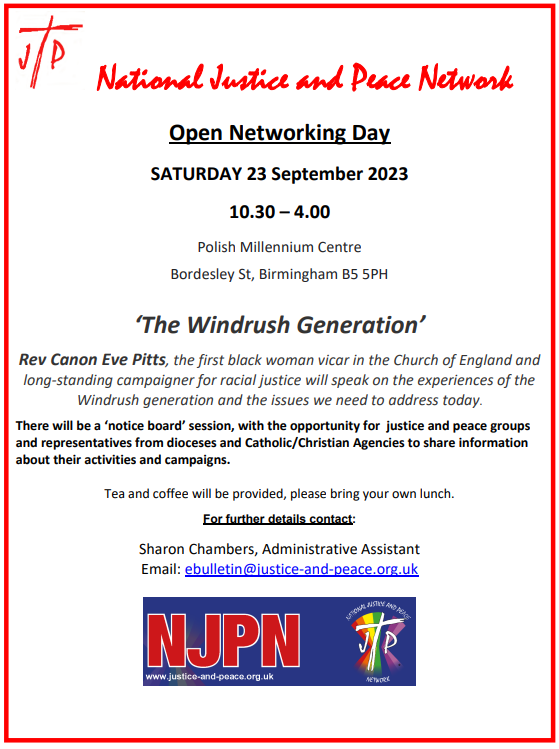 Directions to the venue are available by clicking below
Directions to Polish Millennium House
Our previous meeting was:
Previous NJPN Meetings
in partnership with Christians Aware and Israeli Committee Against House Demolitions, NJPN is inviting you to an online meeting. read more