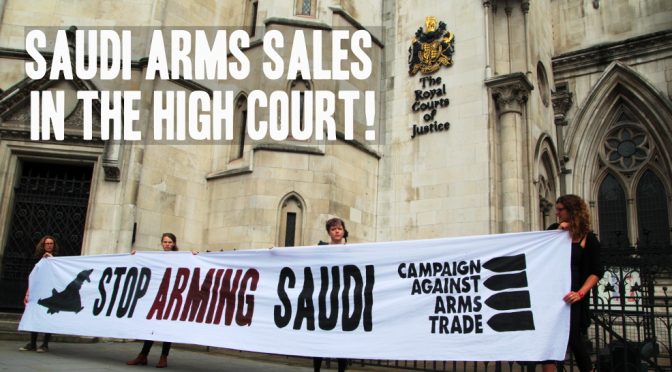 NJPN Action of the Week – CAAT: Stop Arming Saudi
For nearly two years the government has refused to stop its immoral and illegal arms sales to Saudi Arabia – despite overwhelming evidence that UK weapons are being used in violations of International Humanitarian Law in Yemen.
Given the evidence we have heard and the volume of UK-manufactured arms exported to Saudi Arabia, it seems inevitable that any violations of international humanitarian and human rights law by the coalition have involved arms supplied from the UK. This constitutes a breach of our own export licensing criteria.
Now we have a challenge it cannot ignore.