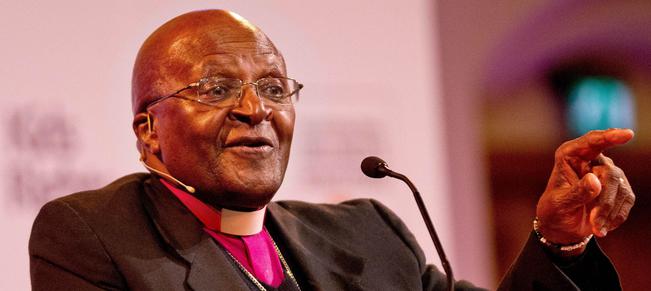 Desmond Tutu has 'refused to remain silent' on Aung San Suu Kyi
Premier Christian News 09.09.17

Nobel laureate Desmond Tutu has called on Aung San Suu Kyi to bring an end to military-led operations against Myanmar's Rohingya minority.
Critics have slated the Burmese leader for not speaking out against the violent persecution of Rohingya Muslims.
In an open letter that he posted on Facebook to his fellow Nobel prize winner, the 85-year-old South African archbishop said, "I am now elderly, decrepit and formally retired, but breaking my vow to remain silent on public affairs out of profound sadness".
There have even been calls for her Nobel peace prize to be revoked, however, the overseeing organisation says that this cannot be done.