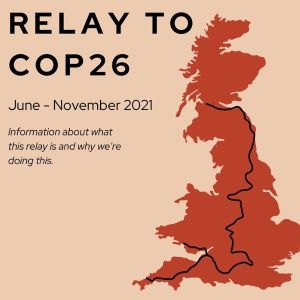 NJPN E-Bulletin 27th June 2021
Dear Friends,
Another two weeks has flown past, and in that time we had Summer for a week, and then back to the cold weather again! Very much a sign that our climate doesn't know what it is doing any more. Our lead article this week will be on the Climate and Environment. After the rather disappointing G7 Summit, and yes, we have some articles summing that up, I thought it important that we look at what is being done and said in Christian circles in the run-up to COP26.
We have an interesting Action of the Week concerning Piracy on the High Seas. Something that doesn't directly affect most of us – but it is real, and it is still happening. Please read, and most importantly pray with, and support the seafarers, through Stella Maris.
Our Conference is rapidly approaching. This will be a really important Conference in the lead up to COP26 in November. If you are still thinking about it, but haven't yet put your name down, please do so soon. Details are available through our website here. However, before filling in any forms or sending a cheque, please communicate with Geoff Thompson, the NJPN Administrator. Email address admin@justice-and-peace.org.uk or telephone 07365 838535.
All being well, the next e-bulletin will be out in two weeks time, the 11th July. If you have something you particularly want shared, please send it to:- ebulletin@justice-and-peace.org.uk. This email address is usually only monitored when the e-bulletin is being prepared, so please do not expect an immediate answer when sending anything.
God bless, and keep well,
Sharon (Editor)