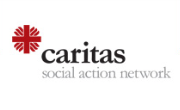 Refugee Week: Visit to Secours Catholique: Videos from CSAN
For Refugee Week 2017, Caritas Social Action Network has made a series of videos showcasing how two member organisations, Seeking Sanctuary and Caritas Diocese of Salford, are touching the lives of those affected by the hardship of fleeing their homes, finding refuge in the face of adversity and settling into a foreign community. The video footage was recorded during a trip to drop off donations in Calais with Seeking Sanctuary, and during a visit to an English qualification certificate ceremony for refugees at Cornerstone Day Centre within Caritas Diocese of Salford.
We hope that you will join us this week in celebrating the welcoming response of Catholic charities and the Catholic community to refugees.