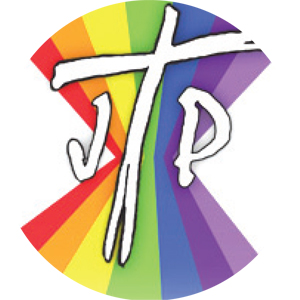 NJPN Conference 21-23 July will focus on 'The Challenge of Pope Francis'
"Sunday, like the Jewish Sabbath, is meant to be a day which heals our relationships with God, with ourselves, with others and with the world." (Laudato Si' para237)
We live in a world where people and nature are more often valued according to their economic capacity or usefulness to humans, rather than their intrinsic value as God's creation. In order to be liberated from this commodification, consumerism and utilitarianism, the Sabbath reminds us to rediscover a sense of awe and wonder, to see the beauty in creation and also in relationships, especially with the poor and marginalised.
Organised by NJPN in partnership with Church Action on Poverty, CAFOD, Caritas Social Action Network, Vincentians in Partnership, Operation Noah, and Columban JPIC, the venue will be: The Hayes Conference Centre, Swanwick, Derbyshire.
The conference will seek to: help us understand current realities; find ways to live out and advocate for a different value system; and provide a space for creativity, celebration and contemplation.
SPEAKERS:
FR PETER HUGHES is a Columban priest who has spent most of his life as a missionary in Peru, working in some of the most impoverished communities in Lima. A former executive secretary of the Department of Justice and Solidarity of the Latin American Bishops, he continues to be a theological advisor. He works with REPAM, the Pan-Amazonia Ecclesial Network which supports indigenous communities living in the Amazon rainforest.
KATHY GALLOWAY is an ordained minister of the Church of Scotland and a former leader of both the Iona Community and Christian Aid Scotland. She is also a published poet, author and hymn writer.
DR RUTH VALERIO is Global Advocacy and Influencing Director for Tearfund, working to mobilise churches around the world to become agents for change on behalf of the poor and the Earth.
POVERTY HEARINGS —hearing from those with direct experience of poverty.
WORKSHOPS include: Care for Creation; Sustainable Agriculture; Mining; Indigenous People; Stigmatisation of the poor; Divestment from fossil fuels; Archbishop Romero; Modern Slavery; Volunteering; Workplace Chaplaincy; Refugees.
'FESTIVAL' time, in line with the theme of the conference, will offer relaxing and contemplative activities e.g. walks, art, and poetry.
Children and young people are a vital part of the NJPN conference. There will be a crèche for children under 5 and a programme for 5 to 11 year olds. 12 to 16/18 year olds will explore the conference theme in an active and thought-provoking weekend led by a Columban/Pax Christi/Salesian team.
CONFERENCE CHAIR:Susy Brouard, Theology Programme Advisor for CAFOD since 2002.
CELEBRANT: Fr Martin Poulsom, Chair of the Livesimply Coordinating group and Head of Theology at Heythrop College
BOOKINGS
https://www.justice-and-peace.org.uk/conference/
Some bursaries are available to help families who wish to attend with costs.
Media enquiries:
Ellen Teague on 07956 317 338