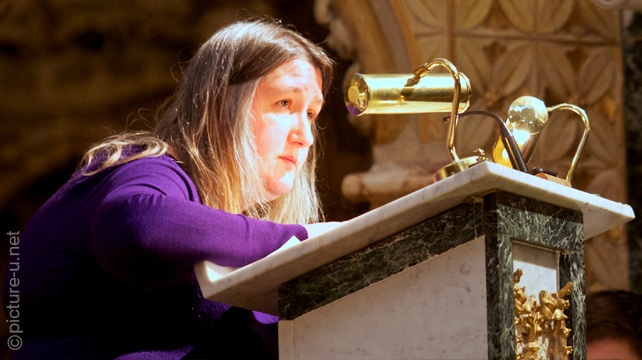 The very sad news of the death of Louise Zanre has touched so many people and NJPN sends its prayers and thoughts to her family and friends.
Her colleagues and her extended refugee family will miss her commitment, her calm and compassionate nature and her wonderful example of care and concern as she worked for justice for many vulnerable people.
Louise was a consultant for NJPN and attended many of our meetings and we could always rely on her for sound and reasoned advice.
Louise was due to contribute to the NJPN column in the Catholic Universe this coming weekend. Replacing that article will be a 'speaking personally' contribution originally printed in the NJPN Newsletter of Spring 2014.
Louise's funeral will take place on Monday 29th February at 10.30 am at Farm Street Church. Louise's sister Dina has asked that donations be sent to JRS-UK in place of flowers
The following statement has been issued by Jonathan Parr, Assistant Director JRS UK:
JRS UK is sorry to have to inform you of the death of Louise Zanre, former Director of JRS-UK. Louise's death was unexpected, but she had been unwell for some considerable time. She had stepped down from the post of JRS Director at the beginning of this year, although she was continuing to work with us and contribute her great experience
JRS-UK would be grateful for prayers for Louise, her family, her colleagues and all the many refugees who loved her. She will be greatly missed.
May she rest in peace and rise in glory.