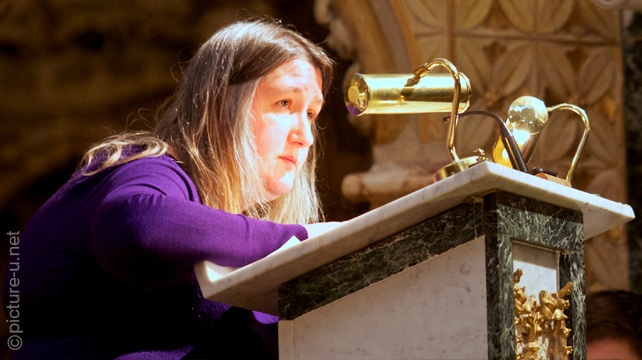 LOUISE ZANRÉ REQUIEM MASS
The requiem Mass for the repose of the soul of Louise Zanré will be celebrated on Monday 29th February at 10.30am at Farm St Church. The principal celebrant will be Fr Provincial Dermot Preston SJ. All are welcome to come and give thanks for Louise's life and to mourn her passing. May she rest in peace and rise in glory.
JRS UK would be grateful for prayers for Louise, her sister Dina, her colleagues and all the many refugees who loved her. She will be greatly missed.
Family flowers only please, and donations in memory of Louise to Jesuit Refugee Service.
span: Monday, February 29, 2016 – 10:30
Farm St Church
Farm St
London
W1K 3AH
United Kingdom