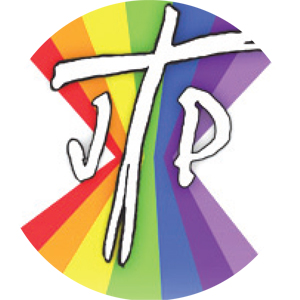 NJPN eBulletin – 25th May 2020
***IMPORTANT NEWS ON CONFERENCE***
---
---
Unfortunately the NJPN annual conference will not now take place. The Hayes Christian Conference Centre have taken the decision to cancel all bookings up to the 27th July.
We hope to arrange an alternative event around the same time, so please look out for further details which will be posted in due course.
Those who have already booked to attend our 2020 conference will be contacted individually by Geoff, NJPN Administrator.

…so that they may be one as we are one.
John 17:11
Dear Friends,
This weekend marks the end of 'Laudato Si week', marking the fifth anniversary of Pope Francis' landmark encyclical about caring for our common home.
In those five years certainly many churches and charities have become more aware of the need to look after our precious planet and its resources. But it is more than that; it is about looking after everything and everyone in it. Are we prepared to see the effects of poverty across the globe, and not do anything towards it? We need to accept responsibility for looking after our world and our neighbours.
This newsletter highlights many of the struggles that are real and happening right now both in this country and elsewhere. We hope that you engage with the contents, and do what you can to change the world that you live in. Every little gesture makes a difference somewhere…
God bless you and your families, and please continue to stay safe.
Temporary Mailing Address
Please note that, due to the closure of the Eccleston Square office, the NJPN are using the following address:
Geoff Thompson, NJPN, c/o CAFOD Lancaster Volunteer Centre, St Walburge's Centre, St Walburge's Gardens, Preston PR2 2QJ.
The telephone number remains the same: – 020 7901 4864
See below for: –
Note on Data Protection
About these E-Bulletins
Donate to NJPN
Note on Data Protection
Your email address is stored with MailChimp only to allow us to send you these emails, and to track interactions (e.g. open rates). To read more about how MailChimp stores and uses your information, click here for the full MailChimp Privacy Policy. Sections referring to Distribution Lists concern your emails.
No sensitive data (such as credit card details) is given to MailChimp because we do not have an e-commerce element.
You can unsubscribe or update your preferences at any time by clicking the links at the bottom of the page.
E-Bulletin Contents: –
News and Comment
Spotlight on Refugees from JRS and Safe Passage
Palestinian Nakba Rally and Peace Plan

Update on Laudato Si Week

NJPN Column in the Universe
14 Year Old Girl Forced to Marry – from Independent Catholic News
Newsletters
6. North West Justice and Peace Newsletter
Events
7. Campaign Against Climate Change Webinar
8. Global Justice Now about the restarting of the US-UK Trade
Talks
9. Fellowship of Reconciliation – It's time to make peace the new
normal
10. Christian CND Prayer Meetings
11. Leeds Justice and Peace Commission – A Pentecost Liturgy
Actions/Appeals
12. Rainforest Action Network: No more business as usual
***NJPN Action of the Week***
Petitions
13. Take a Stand against Child Trafficking into Orphanages

Resources
14.Gleanings Report – Listening and learning about poverty under
lockdown
The Last Word
15. You've got a friend
News and Comments
1. Refugees, and the challenges faced by Covid-19; plus some good news!
The Jesuit Refugee Service (JRS) have had to adapt to the challenges faced by them in regards to their Detention outreach work. On the positive side, many refugees have been released from detention; but on the flip side, those that are left are struggling even more to cope.
Read about their work here.
Care4Calais, in their May update, describe the harsh eviction of refugees to temporary shelters; which isn't necessarily a good thing. They are also appealing for any tents that have been bought for a holiday or a festival that may not get used. Read here for more information.
On a happier note, Fr. Pat Browne from the Church of the Holy Apostles, Pimlico, reported in his newsletter on the 17th May: –
' Last Monday a plane arrived at Heathrow from Greece. Some highly vulnerable migrants arrived in the UK on an "unprecedented" family reunion flight to be reunited with their families. Many of the individuals, some with severe health problems, had been living for several months in the dire conditions of Greek refugee camps. Among these people are children that will finally be with their siblings, men and women to finally be reunited with their spouses. British refugees travelled to Heathrow to greet nephews, brothers, husbands and wives after Monday's flight brought people from Syria, Somalia and Afghanistan to join close family in the UK. The reunion was the result of two months of intense lobbying by the campaign group Safe Passage and the British peer Alf Dubbs. I am very proud of some of our parishioners who helped to make this happen through their lobbying and action for justice for these people.'
Safe Passage this week shared a YouTube video of a young refugee, Tekle, who wanted to be reunited with his brother. Watch his story here.
2. Palestian Nakba Day, and comment on the 'Peace Plan'
On the 15th May, Palestinians marked Nakba Day, which commemorated the event in 1948 that saw over 750,000 Palestinians flee from their homes, and over 450 Palestinian towns and villages wiped off the map.
Ben Jamal from the Palestinian Solidarity Campaign, presents the Nakba Rally that took place virtually. Please watch it here.
With regards to the Peace Plan, there is an interesting article here concerning the 'mortal blow' it delivers to the future of Christianity in the Holy Land.
3. Laudato Si Week – 16th to 24th May 2020
By our actions, we can mitigate the effects of climate change, stop the destruction of habitats and reverse the decline of species worldwide. The way we treat the earth today is already affecting the poorest and most vulnerable in the world and, in time, will affect us all.
I urgently appeal, then, for a new dialogue about how we are shaping the future of our planet.
We need a conversation which includes everyone, since the environmental challenge we are undergoing, and its human roots, concern and affect us all.
Pope Francis, Laudato' Si
This week marked the end of the commemoration of Pope Francis' encyclical that came out five years ago.
If you have a TV Licence, and haven't yet seen it, Climate Change – the Facts by David Attenborough is worth watching on iPlayer, particularly if you have only recently become more aware of the need for action.
On Vatican News, Fr Joshtrom Kureethadam, who is the Coordinator of the Sector on Ecology and Creation, which functions under the Dicastery for Promoting Integral Human Development, talks about the precarious state of Our Common Home. Read the article and listen to him now.
"Creation is God's first and primordial revelation. Creation is, indeed, the very first epiphany of God," the Apostolic Nuncio in Kenya and South Sudan, Archbishop Bert van Megen said. Click here to read the full details of his speech on 18th May.
4. The latest NJPN Comments in The Universe
Colette Joyce, Westminster Justice and Peace Co-ordinator, on Living Laudato Si from the 22nd May edition is available here.
Other news has been made available here thanks to our friends from the Catholic Universe. If you are able to subscribe, please do so. In this time of lockdown, they are dependent on home subscriptions to survive.
5. Article in the Independent Catholic News re abduction in Pakistan
On the 19th May, the Independent Catholic News reported about a 14 year old Christian girl that was abducted and forced to marry a man and was forced to abandon her faith. According to reports, around 1,000 women are abducted and forced to marry every year. More details of the case are available here.
NEWSLETTERS
6. North West Justice and Peace Newsletter
The June 2020 edition focuses on how the Coronavirus is changing our view of the world, and our interconnectedness with all creation. There are also lots of resources around Laudato Si, along with prayers and reflections. A great, thought-provoking and interesting read as usual. Find it here.
EVENTS

7.

No Going Back: Climate, Jobs and Justice in a time of Covid
Crisis (held by Campaign Against Climate Change)
Taking place on Monday 25th May, 6pm until 7.30pm, it highlights the fact that the Coronavirus is not just a public health crisis, but one of inequality.
For more details and to register for the Webinar, taking place via Zoom,
go to…
8. Global Justice Now – Why the US-UK Trade Deal will make us
more vulnerable to crisis.
Taking place on Friday 5th June at 2pm, this Webinar held via Zoom, will be looking at how trade rules underpin the corporate structure of the global economy, what the Trump administration's trade agenda is, and how the pandemic could lead to a new wave of corporate court (ISDS) cases – and what to do to change this. To register, click here.
9. It's time to make peace the new normal.
Fellowship of Reconciliation invite you to join in a Day of Action on Wednesday 27th May to speak out for peace and urge politicians to make 'peace the new normal' as the reality of living life in a pandemic continues.
For more details and your Action Pack, sign up here.
10. Invitation from Christian CND to their Prayer Meetings

So next week we're running two Prayer Meetings on Zoom, one on Tuesday at noon and another on Thursday at 8pm. We'll be using our Prayer Diary as a basis for our prayers, with lots of time for contributions from you.
There will be chance to pray for the current pandemic facing the world, as well as issues around nuclear weapons including the upcoming talks at the United Nations.
It doesn't matter if you've never taken part in a Christian CND event before, we always love to see new faces. If you are able to join us, please email CCNDDevelopment@cnduk.org for the link to join the Zoom meetings.
More information can be found on Facebook: –
Tuesday Prayer Meeting and Thursday Prayer Meeting
11. Renewing the Face of the Earth
Leeds Justice and Peace Commission are holding an online liturgy for Pentecost to pray for the renewal of the Earth post the current crisis.
Details of how to join available here.
ACTIONS
12. Rain Forest Action Network: No more business as usual
*** NJPN Action of the Week***
Chase says it supports the Paris Agreement and a liveable climate, but we have the receipts that say otherwise. $269 billion in fossil fuel finance calling its bluff. Today, let Chase know that this is OUR bottom line: Put your money where your mouth is and defund climate change.
Click here to make a difference.
E-Petitions
13. Freedom United want Volunteer Tour Operators to take a stand
Criminals are profiting from the trafficking and abuse of children in orphanages around the world. Traffickers, attracted by the funding orphanages receive from donations and organisations offering 'voluntourism' placements, effectively turn children into commodities by ensuring there is a constant supply of children available to attract funding.
For more information and to sign the petition, click here.
Resources
14. From the Joint Public Issues Team and Church Action on
Poverty:- Gleanings: Listening and Learning about poverty
under lockdown.
JPIT and Church Action on Poverty have started an ongoing programme of research looking at and listening to the experiences of poverty during the pandemic, with churches and local charities. Through surveys and regular focus group conversations they are aiming to understand the impacts being seen on the ground. To see a snapshot of the findings click here.
The Last Word
15. You've Got a Friend
The Folk Group at Holy Apostles, Pimlico, central London, leads the congregation in singing at the family Mass every Sunday morning – or at least they did until the 22nd March 2020, when the Covid-19 lockdown began.
They knew that a lot of people were finding it really hard during lockdown, and they wanted to bring a smile to people's faces, so they decided to record the song 'You've Got a Friend' by Carole King. The story of what they did, and the song, are available here….and it was so good, Carole King even shared it on her Instagram page! Now that's certainly a great tribute to them!
NEWS LINKS
Independent Catholic News
Find Justice and Peace stories at:
http://www.indcatholicnews.com/news/justice-peace-environment
Sign up to receive these regularly.

Catholic Communications Network
Find news stories at www.catholicnews.org.uk

Latest Zenit Headlines here

Vatican Radio homepage: http://en.radiovaticana.va/

World Council of Churches
https://www.oikoumene.org/en/

UK Parliament News
https://www.parliament.uk/business/news/

Follow us on Twitter: @NJandPNetwork
Follow us on Facebook: National Justice and Peace Network
About these E-BULLETINS
The items above are emails received from around the Network which may be of interest to those involved in working for justice and peace.
The views expressed are not necessarily those of NJPN.
To
unsubscribe
from these mailings, email
admin@justice-and-peace.org.uk
with "unsubscribe" in the subject box. We also welcome your
feedback
at the same address.
Forwarding these emails: Please feel free to forward these emails on to your contacts – but please remember to tell them to contact YOU if they want to unsubscribe!
Urgent Actions:
We sometimes receive emails that need immediate action and cannot wait for the weekly bulletin. To receive these items email the same address with "urgent actions" in the subject box.
If you appreciate these bulletins, help to keep them coming by donating to NJPN:
Send cheques payable to NJPN to: NJPN, 39 Eccleston Square, London SW1V 1BX.
(NJPN is a registered charity no: 1114947 Company no: 5036866)
If you shop online, you can support us at no extra cost to yourself by signing up with easyfundraising.org.uk, where lots of companies will make a donation to us when you shop online with them.