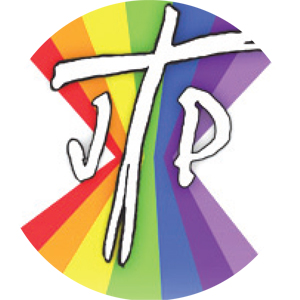 NJPN eBulletin – 11th May 2020
Annual Justice & Peace Conference 17-19 July 2020
"2020 Vision: Action for Life on Earth"
---
Bookings are still being taken until advice to the contrary
---
Booking forms from NJPN
c/o CAFOD Lancaster Volunteer Centre,
St Walburge's Centre, St Walburge's Gardens,
Preston PR2 2QJ
Lest We Forget….
Dear Friends,
As the country marked the 75th Anniversary of VE Day on Friday the 8th May, in a much quieter way than was originally planned, we have the words of Pope Francis to reflect on: –
"History teaches us that the path of peace requires great tenacity and continuous steps…my hope is that each and every person may give his or her own contribution to peace and reconciliation."
Amen to that.
May God continue to bless you and your families.
As previously mentioned we are still taking bookings for the Conference at this current moment in time (details above).
If your organisation is interested in running a stall at the conference, please contact the Just Fair Manager, Ann Kelly at annkellynjpn@btinternet.com
Please note also a temporary postal address due to the closure of the Eccleston Square office:
Geoff Thompson, NJPN, c/o CAFOD Lancaster Volunteer Centre, St Walburge's Centre, St Walburge's Gardens, Preston PR2 2QJ.
You can still use the same phone number.
See below for: –
Note on Data Protection
About these E-Bulletins
Donate to NJPN
Note on Data Protection
Your email address is stored with MailChimp only to allow us to send you these emails, and to track interactions (e.g. open rates). To read more about how MailChimp stores and uses your information, click here for the full MailChimp Privacy Policy. Sections referring to Distribution Lists concern your emails.
No sensitive data (such as credit card details) is given to MailChimp because we do not have an e-commerce element.
You can unsubscribe or update your preferences at any time by clicking the links at the bottom of the page.
E-Bulletin Contents: –
News and Comment
High Court Rules Government unlawful denying migrants access to services
Pope appeals for respect for the dignity of farm workers

Update from Pact

Palestine Solidarity Campaign defeats UK Government over pensions divestment
Let's bailout the people and not tax haven billionaires
Catholic Church in the US now aligned to Trump
NJPN column in the Universe
Calais in the times of Covid-19
A new hymn written for Christian CND
Newsletters
10. Ecumenical Council for Corporate Responsibility Newsletter
Events
11. Day of Prayer for Humanity – 14th May
12. A New Lucas plan for post-pandemic socially useful jobs?
Actions
13. Please help Brazil's Bishops avert genocide
***NJPN Action of the Week***
14. Become a Friend of your Local Pantry
15. Campaign Against the Arms Trade Watch and Share Videos
Petitions
16. Make the Covid-19 Vaccine affordable for all
17. 38 Degrees Petition for pay rises for our NHS Heroes
Resources
18. Life on the Breadline – conference resources
The Last Word
19. The Great Realisation
News and Comments
1. Migrants being denied access to services
New analysis from ONS and High Court ruling of the 7th May 2020 shows negligence towards minorities.
Please click here to read the full story, and comment from Sarah Teather.
2. Pope calls for respect for the dignity of immigrant farm workers
Pope Francis was alerted this week to the harsh exploitation of farm workers, many of them immigrants, during the current crisis. This is also something that Caritas Europa called for back in April.
Read both articles here.
Pope Francis wished that the "crisis may give us the opportunity to make the dignity of the person and of the work the centre of our concern."
3. An update from Pact CEO, Andy Keen-Downs
I have been looking for the source of a quotation, and would love to hear from any of our well-read supporters who may be able to confirm its source. I believe it may be John Churton Collins, and I may well be misquoting, but it's something like:
'In prosperity, our friends know us. In adversity, we know our friends.'
It came to mind as I was reading messages and letters from so many individuals and charitable funders who have responded with such kindness and generosity in recent weeks. I want to take this opportunity to thank each and every one of you for your kindness.
As our Government maintains the social lockdown, and begins to explore what the future might look like, we remain worried about what is happening within prisons. . We are urging the Government to do more to allow lower risk prisoners who are close to the ends of their sentences to go home to their families, so as to minimise infection levels and deaths in prisons.
We have published guidance for prisoners' families on the two schemes established by the Government for this purpose, namely, the 'End of Custody Temporary Release' scheme and the 'Compassionate Release on Temporary License' scheme.
The Early Conditional Release Scheme was supposed to be releasing between 3,500-4,000 prisoners. Many experts find it shocking that, as of Friday the 1st May, only 33 prisoners have been released under this programme.
The number of deaths in prison from Covid-19 have so far been fewer than feared, but this is thanks to heroic efforts by prison governors and staff and, of course, to the almost complete lockdown of prisons which means that men and women are spending at least 23 hours a day in their cells. But as I write, 5 prison staff and 15 prisoners have sadly lost their lives to the virus.
We continue to do all we can to support prisoners and their children and families to keep in touch and to cope this includes forming a new partnership with The Smallwood Trust, which means we are now providing emergency financial aid to mothers who are leaving prison who are facing destitution.
We have created 'Pact Packets' to help families, and especially children, through this very difficult time of not being able to visit their loved one in prison. For more information, go here…
We are also providing 20,000 men and women prisoners with a free 'Writing Home' pack, including a guide on letter writing and a free stationery pack. Our Helplines and volunteer befrienders are providing a lifeline for thousands more worried families. We can only achieve these things thanks to being able to work in a spirit of partnership with our colleagues in HM Prison & Probation Service, and thanks to the continuing support of our friends.
4. Palestinian Solidarity Campaign vs. the Government
PSC is delighted to announce that we have won a great victory in the battle to defend the right to take action in the UK in support of Palestinian rights.
Since 2017 we have been fighting the UK Government in the courts, protecting the right to undertake Boycott Divestment and Sanctions (BDS) campaigns in the UK. We won in the High Court, then lost in the Court of Appeal, but today the final verdict from the Supreme Court is in – and we have won!
For the full story follow this link.
5. Should the Coronavirus be the catalyst to start taxing companies and the rich properly?
Robert Palmer, Executive Director of Tax Justice UK, wrote an interesting article in the Independent on the 26th April about the Coronavirus and who should be getting Government support, along with what is wrong with our tax system. Read the article here.
6. Dolan delivers the Church to Trump and the Republican Party
The National Catholic Reporter writes: – 'The capitulation is complete.
Without a whimper from any of his fellow bishops, the Cardinal Archbishop of New York has inextricably linked the Catholic Church in the United States to the Republican Party and, particularly, President Donald Trump.'
The piece in the NCR makes for interesting reading and will probably have you cringing in places. Read it here.
7. NJPN Column in the Universe from 1st May
Niall Cooper, Director of Church Action on Poverty writes…
Three weeks ago, millions of people across the UK saw their livelihoods evaporate overnight. The global pandemic is not just a health crisis, but also an economic crisis unparalleled in our lifetimes.
In the space of under a week in late March 14 million people in the UK suffered an 'income shock': a sudden and unexpected drop in income as a result of the crisis measures taken to combat the coronavirus.
More than three million people Britain have gone hungry since lockdown began, because they did not have enough food. The only economic crash that is on anything of a comparable scale is the Great Depression of 1919/20 – but this time the crash literally happened overnight.
One Friday bars, shops, cafes, hotels were open, tills were ringing, wages were paid. By the following Friday, everything was shut. 14 million livelihoods had gone west in the space of a week.
What has happened to those 14 million in the intervening month? Facts are currently thin on the ground. As of this week, businesses have applied funding to continue paying 2.8 million employees 'on furlough' at least to the end of June.
A further 1.6 million people have applied for Universal Credit. These are not necessarily those who would previously have counted themselves as the 'poorest' in society. For many, this will be their first experience of applying for benefits. But how many others have not applied out of pride, shame, ignorance or confusion, or because the thought that they might be eligible for state benefits has not even occurred to them?
The response at community level, by foodbanks and other community projects, has been heroic, with many seeing a doubling or trebling in the numbers turning to them for support. However, it is clear that charitable and voluntary action cannot avert the scale of crisis of poverty that is now affecting millions.
In the light of this, further bold and courageous Government action is required to match some of the radical measures being rolled out by nations in the grip of the crisis. As Chancellor Rishi Sunak has said, the support needed is "on a scale unimaginable only a few weeks ago. This is not a time for ideology and orthodoxy, this is a time to be bold – a time for courage."
With grateful thanks to our friends at The Universe. Click here to see the latest news and to subscribe. With all the churches shut just now they are very much depending on direct home subscriptions.
8. Covid-19 and the effect on Calais
The April Update on the Care 4 Calais website makes very sobering reading. They have had a very tough few weeks and have had to make a lot of changes to their operation, along with conditions being some of the worst they have seen. More details are here.
9. 'Let Us Raise Our Voice'
A new hymn has been written by Chris Idle, with music by Sue Gilmurray, to mark Christian CND's 60th Anniversary in 2020. We hope that it will inspire congregations and groups around the country to join us in working and praying for a nuclear weapons-free world.
Listen to it here.
NEWSLETTERS
10. Ecumenical Council for Corporate Responsibility
The ECCR April 2020 Newsletter is now available to read here.
EVENTS
11.

Covid-19 Day of Prayer for Humanity on Thursday 14th May
Pope Francis is supporting an interreligious day of prayer and fasting for an end to the COVID-19 pandemic.
Thursday 14th May the day of prayer for humanity will be an opportunity for all believers "to pray, fast and do works of charity," the Pope says.
Expressing his closeness to the victims of COVID-19, as well as those entrusted with their care, the pope also encourages co-operation between countries to "adequately and effectively" respond to the COVID-19 crisis. "It is important," Pope Francis says, "to bring together scientific capacities, in a transparent and impartial way, to find vaccines and treatments and to guarantee universal access to essential technologies that will enable every infected person, in every part of the world, to receive the necessary health care."
The 14th May initiative comes from the Higher Committee of Human Fraternity. Full details are available from the Vatican News website here.
12. Online Lucas Plan event on the way forward after the pandemic – Wednesday 13th May 19:00 – 20:30 BST
An online event on how worker-led industrial conversion to deal with the coronavirus pandemic is a model for the future.
The public health crisis caused by the Covid-19 pandemic has put into sharp focus the precarious nature of work and human lives upon which our neoliberal capitalist economies thrive. On the other hand, it has shown what type of work is essential to society such as work in health and social care, public transport and other public services, and in the food supply chain.
To find out more about this Webinar, and join in go to…
ACTIONS
13. Please help Brazil's Bishops avert genocide
*** NJPN Action of the Week***
"Please do all in your power, by prayer and action, to make these urgent initiatives more widely known" Clifton J&P Commission
The initiatives are:
1): The Brazilian Bishops' "statement on impact of Covid-19 on people and rainforest" dated 4th May 2020.
2): Sebastião Salgado's "We are on the eve of a 'genocide': Brazil urged to save Amazon tribes from Covid-19".
An open letter published in The Guardian on the 3rd May, Salgado is both a Brazilian and one of the world's leading photojournalists.
14. Become a Friend of Your Local Pantry
The coronavirus crisis has caused sudden hardship and natural fear for people across the country. We know it will mean many more parents losing work, children potentially going hungry, and people worrying about food security. For that reason, we have brought forward the launch of our friendship scheme, so our supporters and the wider public can act now to prevent hunger.
The Your Local Pantry project, run jointly by Foundations Stockport and Church Action on Poverty is now being rolled out nationwide, with communities invited to set up their own affiliated Pantries, to emulate the success in Stockport and unlock food poverty in their area.
To find out more and donate, go to…
15. Questions for BAE
Weapons manufacturer BAE Systems held its Annual General Meeting on the 7th May, but it wasn't taking questions from shareholders.
We understand why it would want to hide from scrutiny: this is a company with plenty to be ashamed of. But as it continues to profit from violence around the world, we still have #QuestionsforBAE, such as its complicity and support for violence and humans rights abuses around the world.
The Campaign Against the Arms Trade are asking you to Watch and Share the Videos now.
E-Petitions
16. Global Justice Now petition to make the Covid-19 Vaccine affordable for all.
Will you join over 13,000 people calling on our Government to attach conditions to public funding so that a Covid-19 vaccine will be patent-free and affordable for all? Details and petition here…
17. Give our heroes the pay rises they deserve
Our health and care workers have been risking their lives to look after us during the coronavirus pandemic. The crisis has forced them to work even longer hours, kept them away from loved ones, and made our hospitals and care homes some of the toughest places to turn up to work each day.
We are asking the Government to give a permanent pay rise to everyone who works in the NHS and Care System.
Sign the petition here.
Resources
18. Transforming Structural Injustice
On 13th September 2019, over 50 people gathered at Coventry University for the Life on the Breadline workshop.
This participatory workshop reflected on how the Church can work to transform structural injustice.
To read more about it click here.
The Last Word
19. The Great Realisation
A rather moving YouTube video – but you have to put up with the adverts beforehand…stick with it, though, it is worth it.
NEWS LINKS
Independent Catholic News
Find Justice and Peace stories at:
http://www.indcatholicnews.com/news/justice-peace-environment
Sign up to receive these regularly.
Catholic Communications Network
Find news stories at www.catholicnews.org.uk
Latest Zenit Headlines here
Vatican Radio homepage: http://en.radiovaticana.va/
World Council of Churches
https://www.oikoumene.org/en/
UK Parliament News
https://www.parliament.uk/business/news/
Follow us on Twitter: @NJandPNetwork
Follow us on Facebook: National Justice and Peace Network
About these E-BULLETINS
The items above are emails received from around the Network which may be of interest to those involved in working for justice and peace.
The views expressed are not necessarily those of NJPN.
To
unsubscribe
from these mailings, email
admin@justice-and-peace.org.uk
with "unsubscribe" in the subject box. We also welcome your
feedback
at the same address.
Forwarding these emails: Please feel free to forward these emails on to your contacts – but please remember to tell them to contact YOU if they want to unsubscribe!
Urgent Actions:
We sometimes receive emails that need immediate action and cannot wait for the weekly bulletin. To receive these items email the same address with "urgent actions" in the subject box.
If you appreciate these bulletins, help to keep them coming by donating to NJPN:
Send cheques payable to NJPN to: NJPN, 39 Eccleston Square, London SW1V 1BX.
(NJPN is a registered charity no:
1114947
Company no:
5036866
)
If you shop online, you can support us at no extra cost to yourself by signing up with easyfundraising.org.uk, where lots of companies will make a donation to us when you shop online with them.
.