NJPN E-Bulletin 7th May 2023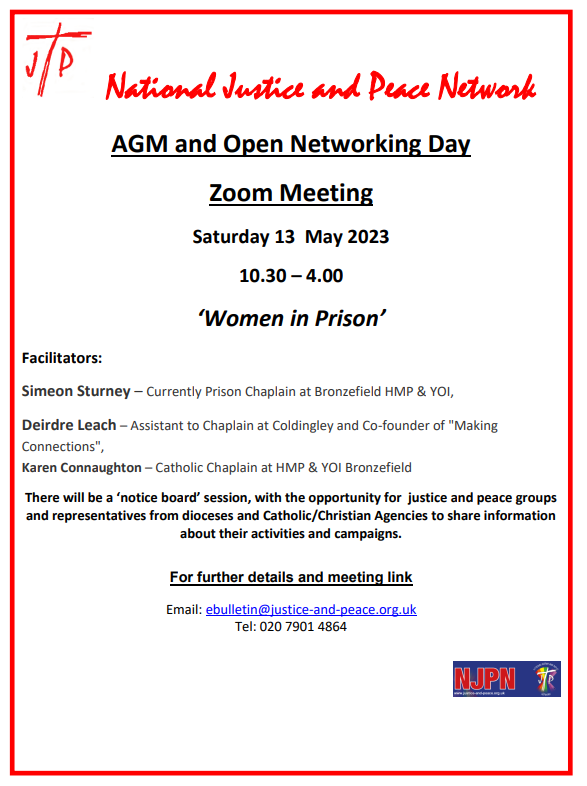 'Grant that I may be a blessing to all thy children, of every faith and belief, and together we may discover the ways of gentleness and be led into the paths of peace'
King Charles III during his Coronation on 6th May 2023
Dear Friends,

Today is the start of a new era as far as the monarchy is concerned. The big question is, will it change with the times and make itself more relevant! Our new King was gardening organically before it was even a 'thing,' and he has had a lifelong interest in the environment. This came across quite strongly in the words that Prince William spoke at the celebration of the Queen's Platinum Jubilee just under a year ago.
Although the King is not supposed to be political, and indeed I seem to remember that Liz Truss advised him against attending the last COP, but it is my fervent hope that he will break the mould and make a stand for the climate.
Our Action today is wrapped up with the Coronation – in The Big Help Out. Also, I know that there are many that are not fans of the Royal establishment, so there is also an article giving a more J & P take to the proceedings.
At present, our Administrator is away from work, and I am picking up emails and Conference bookings. If you have booked a place at the Conference in July, and have not yet received an acknowledgement, or have any concerns about your booking, please contact me directly on the E-bulletin email address: ebulletin@justice-and-peace.org.uk.
Also, please be advised that our Networking Day/AGM (details above) that was due to take place in London next weekend, 13th May, has now been changed to an online event. This is due to the threatened rail strikes on that day. If you want to take part, please send me an email and someone will forward a Zoom link.
All being well, the next e-bulletin will be produced for the 21st May. If you have anything you want shared, please send it to me by Friday the 19th. (please be aware that I will need a link to an article on your own website, and I cannot include PDF's, but can use most other formats).
God bless,
Sharon