Next NJPN Open Meeting – 21st November 2023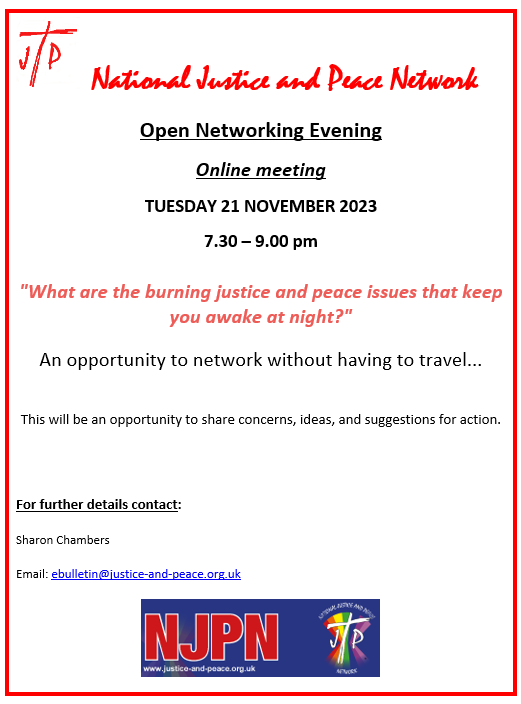 What are the burning justice and peace issues that keep you awake at night?
Everyone is invited to an online event on Tuesday 21st November 7.30 – 9pm.
So many of us are living on a knife edge; asking: are we here tomorrow? What about the precariousness of life; How do we encountering reality? How do we survive as a society where no one is left behind?
What is the role of NJPN and all justice and peace activists in this time of upheaval and political and social uncertainty?
This will be an opportunity to share concerns, ideas, and suggestions for action.
For more details and the meeting link please contact:
Sharon, Acting Administrator at:
ebulletin@justice-and-peace.org.uk