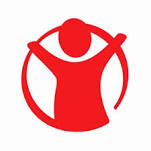 Save the Children statement on launch of offensive into Western Mosul
Statement from Maurizio Crivallero, Save the Children's Iraq Country Director:
Sunday, 19 February 2017 – 11:12am
"An estimated 350,000 children are trapped in western Mosul, and the impact of artillery and other explosive weaponry in those narrow, densely-populated streets is likely to be more deadly and indiscriminate than anything we have seen in the conflict so far.
"Families in western Mosul tell us escape is not an option – if they try to flee they risk summary execution by ISIS fighters or a gauntlet of sniper fire and landmines. Last week we heard of a family of nine who were all shot as they tried to flee. People trapped in their homes are running out of food, water and medicine.
"This is the grim choice for children in western Mosul right now: bombs, crossfire and hunger if they stay – or execution and snipers if they try to run.
"Iraqi forces and their allies, including the US and UK, must do everything in their power to protect children and their families from harm, and avoid civilian buildings like schools and hospitals as they push deeper into the city. To a child it doesn't matter where the bombs come from — it's where they fall.
"Safe escape routes for civilians must also be established as soon as possible. Once families have made it out, we can reach them with life-saving aid and start helping children to rebuild their lives after more than two years under ISIS rule."
STATEMENT ENDS