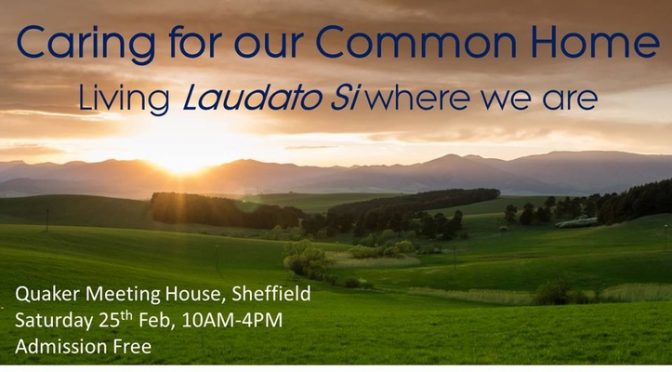 Caring for Our Common Home: Hallam Diocese J&P Study Day
This ecumenical study day uses Pope Francis' Encyclical 'Laudato Si' as a starting point to see how churches and communities CAN make a difference – practically, politically, educationally and spiritually.
Speakers include ELLEN TEAGUE (Coumban Missionaries) and RUTH VALERIO (A Rocha, Tear Fund) as well as local experience of embracing the Eco Church and Live Simply initiatives
All are very welcome
Admission is free but booking is strongly recommended.
Please contact gryan@hallam-diocese.com with any queries.
More information and booking details