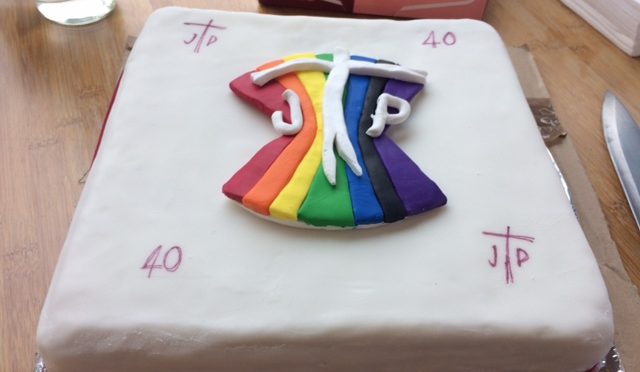 NJPN Comment in the Catholic Universe: Happy Anniversary!
What a year for anniversaries! It is the 40th anniversary of a national Justice and Peace network in England and Wales, which will be celebrated at the NJPN national conference on 20-22 July.
It is also 100 years since the end of the First World War, 70 years since the founding of the NHS, 70 years since the Windrush landed and one year since 122 nations voted in favour of a UN Treaty on the Prohibition of Nuclear Weapons. Just how much can we celebrate and truly say "Happy Anniversary"?
In 1918 the nations rejoiced that the "War to End all Wars" had come to an end, but since then millions have been killed in conflict. In 1948, the National Health Service was founded, and has been called "the nearest thing we have to a national religion", but is now desperately short of funds and health workers. Windrush brought willing workers from the Caribbean to save "the Mother Country" but now we find, not only that they have been unjustly denied citizenship, but our country has lurched further into racism and xenophobia. And our own government refuses to engage with a truly multilateral treaty that could save the world from nuclear conflict.
How can these anniversaries be remembered and celebrated? More of us are aware that many thousands of people are driven from their homelands by war and violence and that the only way to cope with the ever-increasing number of people seeking sanctuary is to find non-violent ways of solving national disputes. The shortage of workers in the NHS could be solved by welcoming immigrants, just as we did after the Second World War, and the funding crisis could be helped by diverting the £200 billion earmarked for the lifetime of the new Trident Nuclear Weapons System.
Most churches in this country have been at the forefront of a call to our government to support the new Ban Treaty. Next week, the Church of England is debating the morality of nuclear weapons at its General Synod. We pray it follows the example of Pope Francis in his support for nuclear disarmament. The Holy See was one of the very first states to both sign and ratify this Treaty. At the UN in Geneva in May, the Holy See delegation said: "Weapons of mass destruction should find no place in military arsenals, but above all their use or threat of use should find no place in our hearts and minds."
By Patricia and Michael Pulham
The Pulhams represent Christian CND at the meetings of the National Justice and Peace Network (NJPN). http://christiancnd.org.uk/