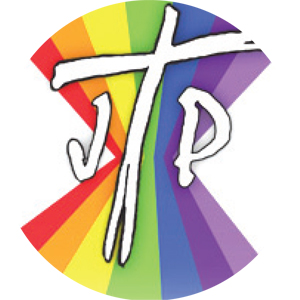 With sadness, we report the recent death of John Ruming at the age of 86. Having taken early retirement from a career in marketing in 1988, John was appointed at the first part-time paid worker for the National Liaison Committee (NJPN's previous name). Almost his first action was to take 6 months' unpaid leave to attend a course on Ignatian Spirituality at St Bueno's in Flintshire. This was a topic close to his heart, having been active in the Christian Life Communities movement.
Resident in Carshalton, he had been on the central J&P Committee of the Southwark diocese throughout the 1980s, being Chair for much of that time. During his three-year term of employment he did great work in making the national work for J&P appreciated and accepted, showing a great flair for organising conferences – which at that time took place within a different diocese each year.
Subsequently John was on the Executive of Pax Christi UK for a good number of years, playing a great role in coordinating the practical arrangements for the 1997 International Council in London and spending a year as Chair.
After another retirement he remained in demand as a leader for Weeks of Guided Prayer, energised by Ignatian Spirituality. He moved to the Sussex coast in about 2008, living alone and in good health until he judged it prudent to move into a care home. His quiet reliability and good humour were appreciated by all who came into contact with him.
He was a good man: may he rest in peace.
Phil Kerton 31 August 2017