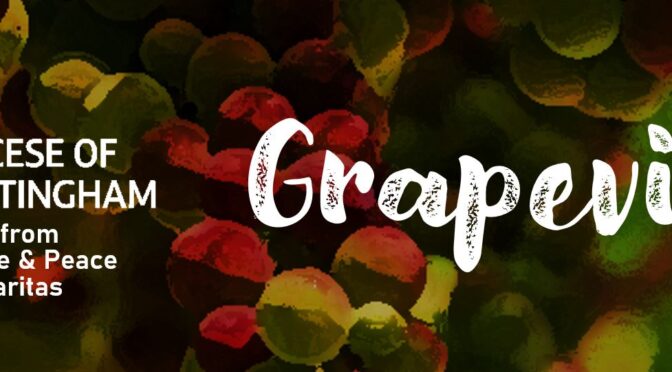 Latest news from Nottingham Diocese Justice and Peace and Caritas
Latest news from Nottingham Diocese Justice and Peace and Caritas
In this edition of Grapevine we invite you to join Caritas Discovery, a series of online 'drop-in' workshops through early 2021. Behind the practical focus of each workshop will lie questions like:
What has changed? What still needs to change?
Who am I, and who are we, after this time of distancing?
What new gifts has the Spirit germinated in me?
Where am I needed? What will be our mission now?
And how can we make ready, lamps lit and awake for the birth of a better world?
We look forward to seeing you at one of our workshops in January.
Paul (Programme Leader for Social Action)
Link: https://mailchi.mp/da72c7ed3cef/grapevine-1-news-from-adult-formation-justice-peace-and-caritas-5323926?e=bdc28abc62