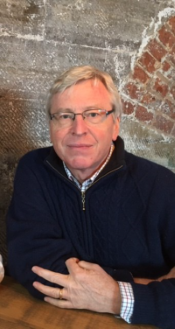 Towards a Civilisation of Hope: Philip McDonagh
The opening address at the NJPN Annual Swanwick Conference is to be given by Philip McDonagh. He will speak of a hope that requires courage – upright action for the sake of the future. Hope is rational – an escapist fantasy does not qualify as hope in action.
"Philip is co-author of the recently published work "On the Significance of Religion for Global Diplomacy" (Routledge 2021), Adjunct Professor in the Faculty of Humanities at Dublin City University, and Director of the Centre for Religion, Human Values, and International Relations.
As a serving Irish diplomat, as Political Counsellor in London, Philip played a part in the Northern Ireland peace process in the build-up to the Good Friday Agreement. He later served as Head of Mission in India, the Holy See, Finland, Russia, and the OSCE (Organisation for Security and Cooperation in Europe).
Philip has published poetry and works for the theatre, including The Song the Oriole Sang (Dedalus Press, Dublin, 2010) and Gondla, or the Salvation of the Wolves (Arlen House 2016), a translation of Nikolai Gumilev's Irish-themed play written during WWI"
Further details and booking form at:
https://www.justice-and-peace.org.uk/conference/