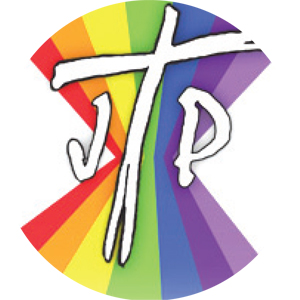 NJPN Executive express concern at the tone and content of EU debate
At a meeting on 1 June 2016 members of NJPN executive expressed great concern at the content and tone of the debate on the forthcoming European referendum.
The debate, as portrayed in the media has focussed almost entirely on economic self-interest and/or the magnitude and unwelcome effect of immigration, in effect glossing over the very pressing, if not desperate reasons whole families are risking everything to find a living elsewhere, against a backdrop of the UK closing its borders to all but a handful of refugees with legitimate claims to our hospitality – in this debate the horrendous plight of thousands of rootless human beings is treated as 'a political football', in the very year that Pope Francis has called us to join him in a 'Year of Mercy'.
We would urge that when considering how to vote, our decision reflects the principles of Catholic Social Teaching, a vision for the future where the common good of ALL – in the UK, in Europe, and globally – is paramount.
What must decide our vote is not just our dreams and aspirations, but the answers to the very practical consequences to the least advantaged.
As Christians we are called to proclaim Gospel values and to a discipleship of service to others and self-sacrifice in the face of human need, and to work for truth and a more just and peaceful world for all people, 'solidarity' as St John Paul II called it.
We have a responsibility to engage with the issues involved and carefully consider the long term implications of our decision making, as is only right in the light of the concept of 'subsidiarity'. But this is to be understood not as a reclamation of 'sovereignty', but a right ordering of responsibility in our service of others. This includes the human rights we accord to others, to make choices with which we might not be comfortable. This is not to say that the current application of human rights judgments has found the right balance, but since human rights are universal, the UK's take on these matters is better informed when working with others across Europe and beyond.
Whereas a vote to Remain faces us with broadly a continuation of what we know or have in the pipe-line, a vote for Brexit is to sanction a definite change in our situation. Would such a change lead to the UK's Overseas Aid budget being cut or increased? Would a change lead to a more or less sympathetic attitude to migration and asylum? Would a change improve the working conditions of the lower paid especially, or put them at risk? Would the new UK be arguing for stronger and sooner measures against Climate Change, or not? With the current mind-set so firmly looking at our commercial and financial wellbeing, would Brexit herald improved environmental standards in our working practices or not? Would incoming overseas investment face stricter standards or be offered incentives to the disadvantage of our workforce or environment?
All of these changes would be entrusted to those leading the Brexit campaign. Are the political forces supporting Brexit capable of managing this transition in a way that does justice to today's and tomorrow's children, particularly the poor? Would we see particular favour being bestowed on one part of society, or part of the economy to the disadvantage of another?
Finally, whichever way we vote, there will be consequences which we are reasonably expected to anticipate.
Remain supporters must take responsibility for and seriously consider what leadership from State and Church will be required to address the real fears around population changes, on housing, jobs, wages and schooling. If the EU has not treated the UK with enough consideration in the past, what further impetus does our political leadership require to put our case more persuasively? Does working as an MEP get the credit deserved and do our political parties encourage their best talent to apply?
Brexit supporters must take responsibility for and consider seriously another set of issues. Would Brexit make the EU stronger or weaker? Would the departure of the UK encourage other countries to leave? If the vote in Scotland, Northern Ireland or Wales is to Remain, and that in England for Brexit, is social and political cohesion between our regions improved or jeopardised? Are the prospects for the situation at the border between Northern Ireland/UK and Republic of Ireland/EU, at the moment more relaxed than for decades, likely to be improved or made more complicated?
The Executive of the National Justice and Peace Network is fully aware that many more issues are at stake. Those mentioned are just some about which large parts of the Catholic and other faith communities have been concerned, put their talents, time and financial support behind, and campaigned vigorously and to good effect.
We urge all Christians to commit their decision on which way to vote, to deep prayer, serious reflection on their calling as disciples not of political masters, but of the Lord of All, and to remember the efforts of countless Christians and others who have invested themselves already in working for the common good.