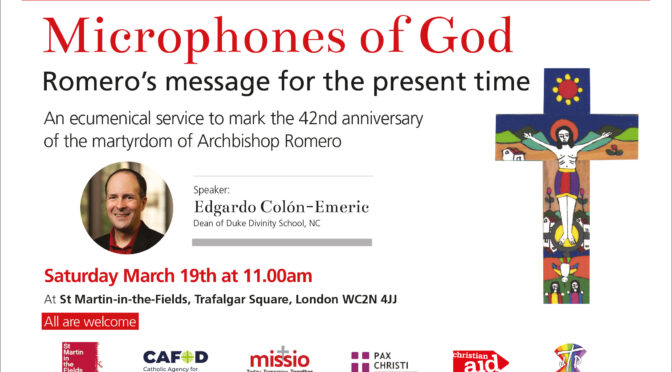 Please find below the ad and flyer for the Ecumenical Romero Service at St Martin's in the Field, Trafalgar Square on March 19th 2022.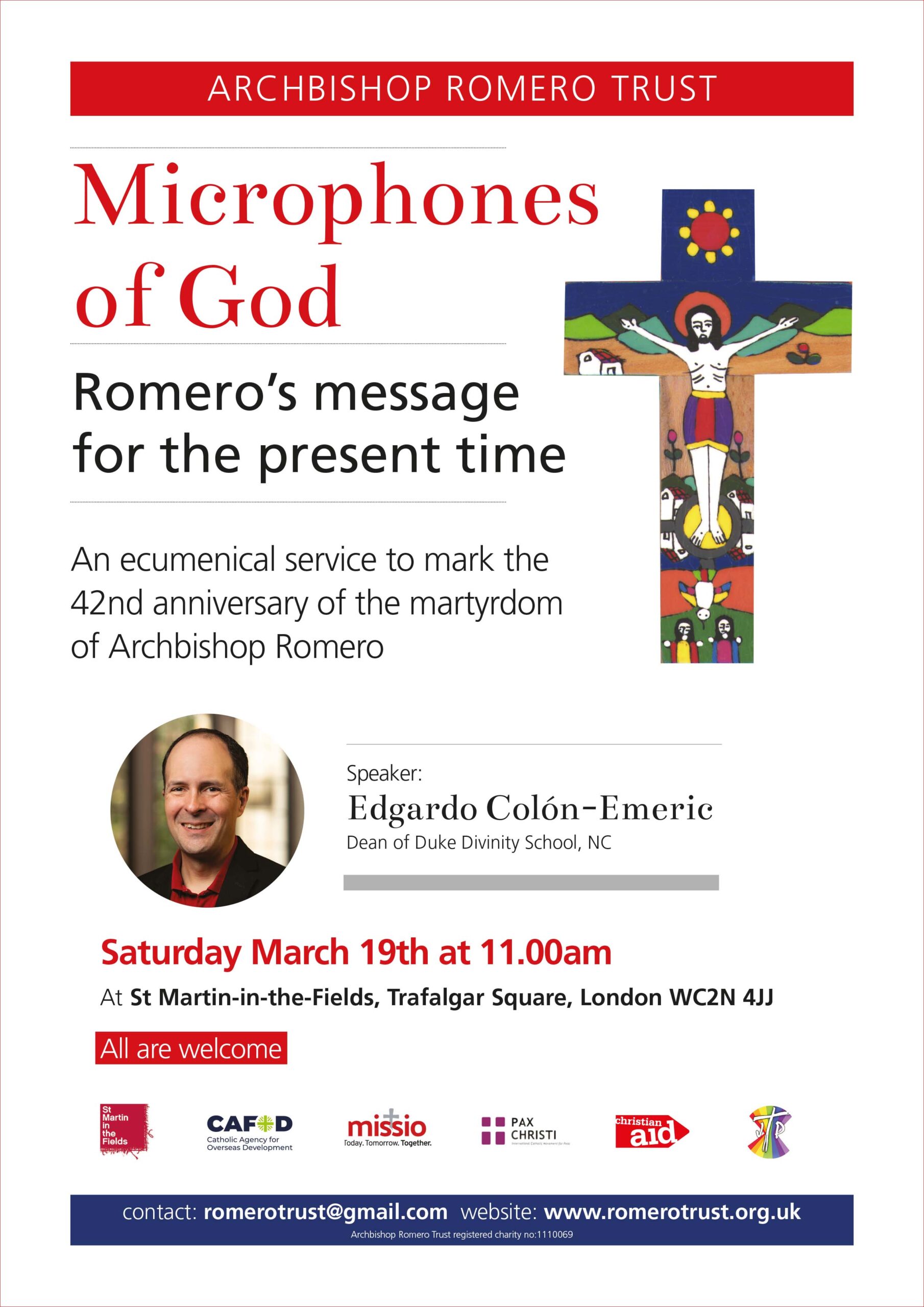 Edgardo is a Methodist theologian, and Dean of the Divinity School at Duke University in North Carolina. He has written an absolutely superb volume on Romero entitled 'Oscar Romero's Theological Vision – Liberation and the Transfiguration of the Poor'.
He will also be speaking in Durham Cathedral on Thursday March 24th at 7.00pm and in Birmingham (Newman University) on Tuesday March 22nd at 17.30. On Saturday March 26th he will speak in Cardiff at 11.00 am at a meeting organised under the auspices of CYTUN.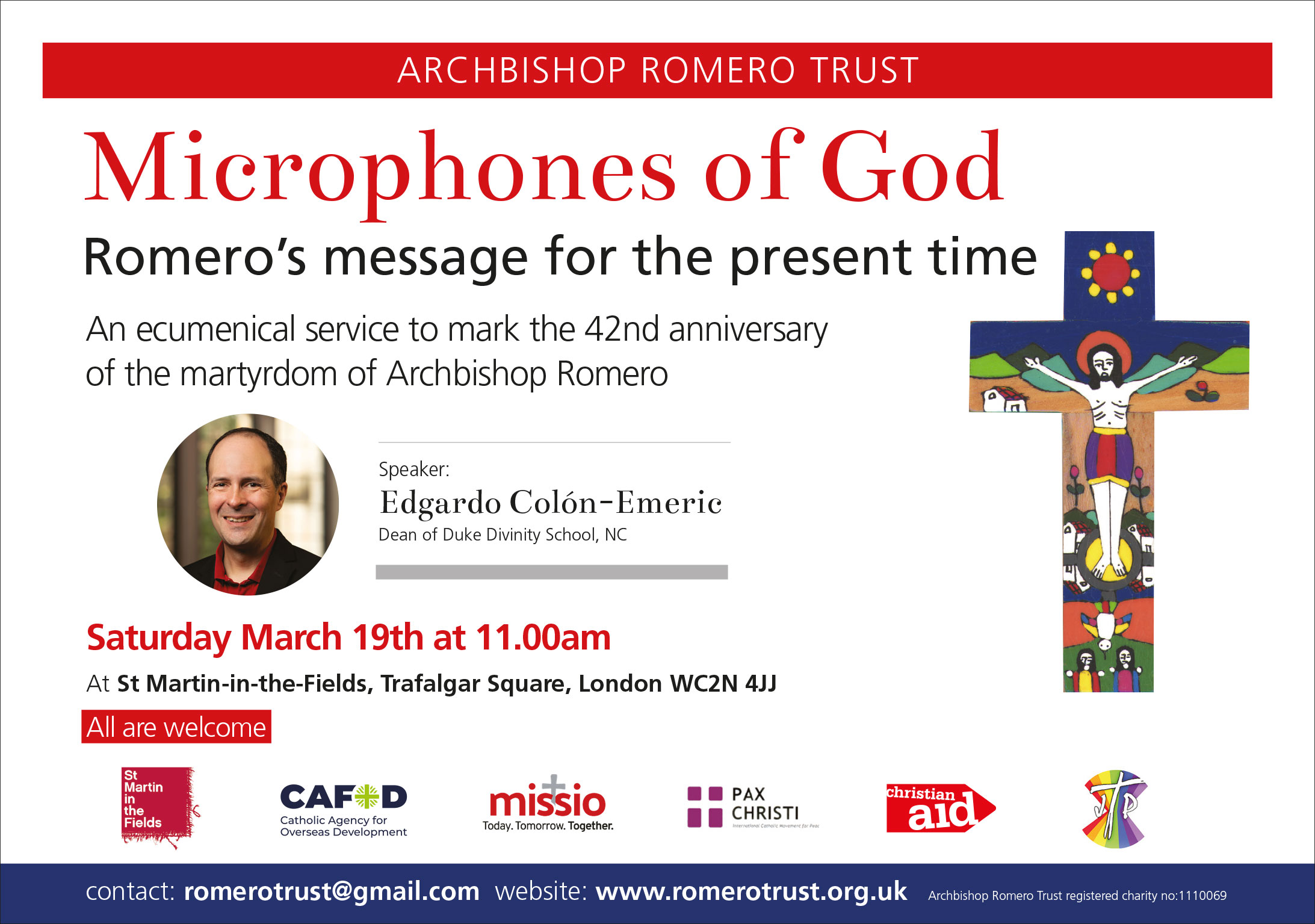 More details in the weeks ahead.