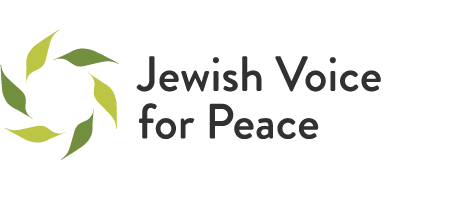 *** NJPN Action of the Week *** Jewish Voice for Peace: Free Issa Amro
It's with a heavy heart I tell you that Issa Amro, friend to me and many at JVP will be facing military trial for his non-violent activism in a few days.

What's this mean? Well, it means that Issa, someone who's made it his life's work to pursue and teach nonviolent solutions may be prosecuted and in all likelihood incarcerated. And violent settlers, protected by IDF soldiers, will continue unpunished and free.

Issa is on trial for pulling back the curtain on the ugly apartheid of segregated streets and shuttered shops in Hebron. His tours to clergy, authors, internationals of all kinds, show a truth that Israel's relentless multi-million dollar PR would prefer no one sees.

It's a sign of desperate times that Israel's courts are hounding a UN-recognized Human Rights Defender. Israel's military prosecutors have dug deep into the archives to drum up a host of bogus charges against him.

Israel's military court has a 99.74% conviction rate — even try to wrap your head around that. So we have to act now. We cannot let him or other human rights defenders down.

Can you add your name to our petition right now and help us get to 10,000 signatures?