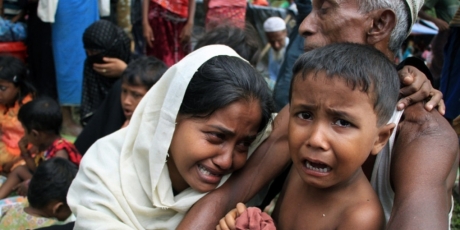 *** NJPN Action of the Week *** Avaaz: Cut support to Burma's military
Very few had heard of Rwanda, until 800,000 people were dead. And right now in Burma, the Rohingya community is being hunted down by rampaging bands of soldiers hellbent on murder.
But here's the craziest thing — the military behind this massacre is supported by countries like Britain, Germany and Italy!
Burma's generals have spent years building these alliances. Let's demand our governments end their support until the slaughter is stopped.

Governments around the world have engaged with Burma's military — hoping to prevent massacres like we're seeing right now. It's clear that policy has failed, but they have massive leverage by breaking ties with these butchers!
The Rohingya are a poverty-stricken community who are denied citizenship in Burma, and have been persecuted for years because of their darker skin and different religion. Some have taken up arms and attacked security forces. But this is all out ethnic cleansing — the worst crisis the Rohingya have ever faced.