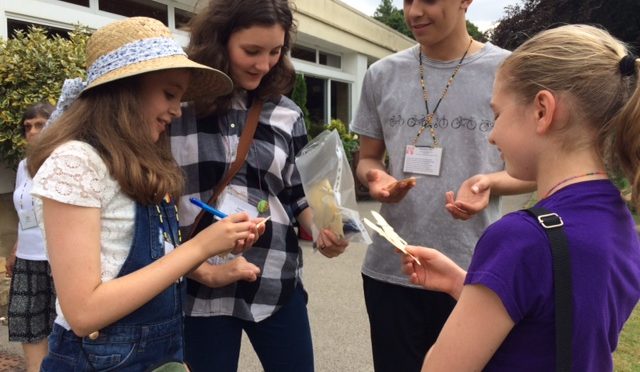 NJPN AGM and Open Networking Day: Crossing Divides – Beginning Justice and Peace Conversations
NJPN Annual General Meeting and Open Networking Day took place on Saturday 11 May 2019 at Westminster Cathedral RC Primary School, London
Barbara Kentish provided a gripping account of her time as a Westminster Justice and Peace field worker for Westminster diocese, which featured a dynamic working relationship with Parish Priest, Father Joe Ryan. As with most things in life, things did not always run smoothly with varied success to start with and at first things got off to a slow start. However, before long their shared vision of what Justice and Peace embodied and how they could share this with neighbouring dioceses eventually sank roots with the profile of the diocese being raised and existing contacts being reinforced. The real challenge came in the form of an expectation of a few for there to be a necessity of a 'Seamless witness' to Catholic Social Teaching, following a conventional wisdom.
Over the years, Westminster J&P's 'annual days' have become a mainstay and more recently, these included a focus on themes varying from climate change, fair trade and migration among others. There is a hope to have an annual day featuring on the eradication of nuclear weapons at some point in the future.
Barbara fondly recounted the Cycle to Paris in the lead up to the COP 21 talks in 2015. The group were most inspiring people to pilgrim with a crescendo being a part of the ceremony at Notre Dame. Ironically, the toughest stretch of this ride was on UK end along the South Downs, whereas the plains of Northern France were a welcome relief in comparison.
Barbara sagely pointed out when discussing the success of the Live Simply campaign that success is just the beginning; the real challenge is keeping up the momentum for an ongoing future success.
Concerning the forthcoming annual day in June, Action for Solidarity, at Paris, Barbara was concerned about the forcefulness of the French Border security with respect to the treatment of migrants; Westminster J&P would like to know how much of these actions are receiving support funding from the UK government.
The afternoon took the form of a facilitated group session: Beginning Justice and Peace Conversations – People, faith and Justice, exploring ways in which groups within parishes or deaneries could initiate conversation with those with whom they do not usually engage.