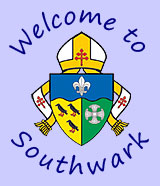 Southwark: Justice, Peace & Integrity of Creation Office Co-ordinator
The JPIC office at the Diocese of Southwark is looking for a new co-ordinator. Based at Cathedral House in Westminster Bridge Road and reporting to the Chair of the JPIC, this job is responsible for all the administration associated with the promotion of JPIC issues. This will include servicing all diocesan groups in their JPIC work through research, presentations and the production of materials; maintaining the JPIC database and website; producing the JPIC newsletter and other reports; liaising with and promoting associated bodies and networks and arranging conferences and other events.
The job holder will work with a support group who will help to give direction and aid effective performance in the role.
This is a part-time job, for around 22.5 hours per week. Actual hours/days are flexible and will include some evening and weekend work. Salary £27,000 pa to £30,000 pa, depending on experience, pro rata for part-time hours.
The ideal candidate will have a deep, personal commitment to the principles of justice and peace and a sound knowledge of social teaching in the Catholic Church. They will be fully competent with general office IT systems such as databases, email and Word. In addition they will be confident working with the minimum of supervision and able to demonstrate both initiative and creativity.
If you would like to apply, please email your CV to sarah.wood@finance-rcdsouthwark.org by the closing date of 16th May 2016.
Please note that we can only accept applications from candidates who have current permission to work in the UK.