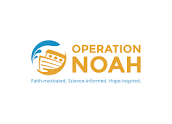 Fossil fuel divestment for a zero carbon future: A conference for religious
More than 1,000 organisations around the world including the Irish Catholic Bishops' Conference, Caritas Internationalis, the Passionists in England & Wales, the Columban Missionaries and the Franciscan Sisters of Mary in the US have taken the step of divesting (disinvesting) from fossil fuel companies in response to the global threat of climate change.
Join us for a conference for religious to find out more about how Catholic institutions are responding to the urgent call on climate change launched by Pope Francis in Laudato Si'. The conference will provide an opportunity to learn more about fossil fuel divestment and how you can get involved in supporting the clean energy transition to ensure a brighter, cleaner future for everyone. It will also be a chance to find out more about joining the next Catholic divestment announcement in July 2019.
The Conference will take place Mount Street Jesuit Centre, 114 Mount Street, London, W1K 3AY on Thursday 14 February 2019, 11am to 4pm (Laudato Si' Mass at 3.30pm)
Sponsors: CAFOD, Operation Noah, Global Catholic Climate Movement, National Justice & Peace Network, Conference of Religious and Association of Provincial Bursars
Speakers include Lorna Gold, Coordinator of the Laudato Si' Project at Trocaire and Vice Chair of the Global Catholic Climate Movement; Sr Sheila Kinsey FCJM, Executive Co-Secretary of the JPIC Commission UISG-USG in Rome; FrMartin Poulsom SDB,Senior Lecturer in Theology at the University of Roehampton; Sian Ferguson, Trust Executive of Ashden Trust, JJ Charitable Trust and Mark Leonard Trust (three of the Sainsbury Family Charitable Trusts); Fr Martin Newell CP, Vice Provincial of the Passionists in England & Wales; Ellen Teague, JPIC Media Worker at Columbans in Britain;Maria Elena Arana, Campaign Coordinator at CAFOD; James Buchanan, Bright Now Campaign Manager at Operation Noah.
This conference is open to any members of religious communities with an interest in global justice and environmental issues, religious bursars and key advisors to religious hierarchy on financial management.
The event is free of charge, and participants are kindly asked to bring something to share for a vegetarian lunch. Places are limited, so please book early to avoid disappointment.
Please confirm attendance by Friday 8 February:
Contact: james.buchanan@operationnoah.org
Tel: 07801 570653.