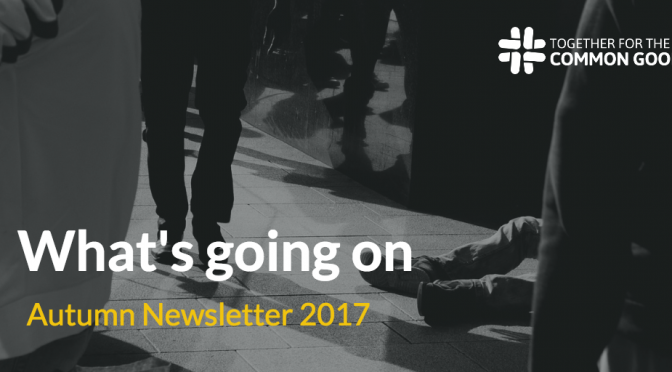 T4 CG: Latest News Autumn 2017
Despite the efforts of its powerful advocates, the current model of liberal democracy is in trouble. The 'anti-politics' trends sweeping across the West show a deep loss of trust in the capability of government to deliver prosperity and security for all. Divisions long in the making are now in sharp relief: not only between rich and poor, but also between metropolitans and traditional communities, old and young, progressives and social conservatives.
The culture of individualism has taken hold to such an extent that it is now unravelling the ties that bind us together. Its insistence on individual rights and on measuring people's worth in financial terms pits us against each other and produces a disregard for mutual responsibility. Power has been over-centralised and too many communities have been left behind.