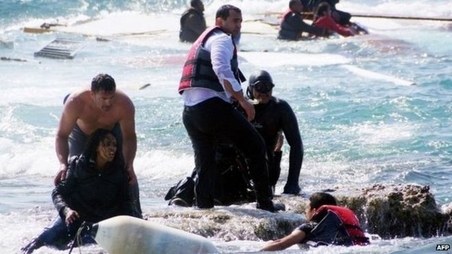 Update from Seeking Sanctuary
This message is to let you know how we are occupied at the moment and to notify you of additions to our website during the past week.
We have been busy at Seeking Sanctuary talking to the media and to various interested groups to encourage continued support and, in addition, translating various quasi-legal documents from and to French to assist UK volunteer groups who are parties to various court actions. (These aim to slow the destruction of the Calais "Jungle" and ensure that the special needs of vulnerable people are met when such measures are taken.) Reports from France suggest that, on the whole, women and families have moved into some of the alternative accommodation available from the government, either remote from Calais, in the compound alongside the "jungle" that holds the modified container dormitories or in nearby water-logged tents. A few single men have followed the same path, but most of them have dispersed into new "mini-Jungles" in nearby fields and woods or alongside major roads – or have moved off to other Channel ports, still holding to their persistent dream of reaching our shore
The most significant website addition is Fr Dominic Howarth's fascinating account of a mission by a group from Basildon. As well as seeing something of the partial elimination of the Calais "Jungle" camp, they spent some time in the new Dunkirk camp at Grande Synthe, which meets international standards and was erected under the supervision of MSF in collaboration with the local mayor. They were able to bring in some of the last people to leave the former horrific, swampy and disease-ridden former camp. The story illustrates the stark contrast between the dreadful neglect and abandonment of almost all human rights by national governments and the decent standards that are the globally accepted humanitarian norm.
The other new items are (a) a brief media statement about the need for urgent action to identify unaccompanied minors and assess the best way to implement the right of many of them to join close relatives in the UK, and (b) a link to the recent appeal from Calais Warehouses for more donations, including a comprehensive list of what is currently needed.
Thank you for your concern and action for these people who suffer a little way from the coast of Kent.
Phil + Ben