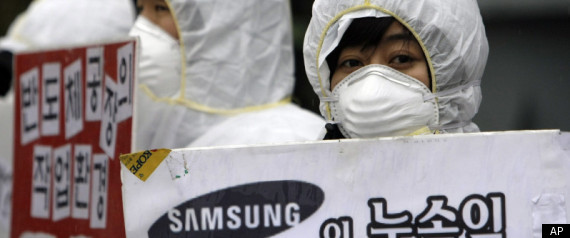 *** NJPN Action of the Week *** SumOfUs: Samsung – 76 workers are dead
Samsung deliberately kept secret the harmful chemicals its South Korean workers were exposed to, fearing its competitors would learn trade secrets. 76 workers are now dead.
Most of the dead were in their 20s or 30s. One former worker—a breast cancer survivor—reported that Samsung brought in "uninformed kids" and treated them like they were "disposable cups."
Samsung repeatedly refused to reveal the carcinogenic chemicals workers were exposed to in its factories, the exposure levels, or how it managed the chemicals. And the only reason it gave was protecting its bottom line: "our company's competitiveness would be lowered," it told the government, which then helped them keep it secret.
Samsung literally put profit ahead of workers' lives. Join the campaign seeking compensation for the sick workers and their families and for improved safety measures so this never happens again.