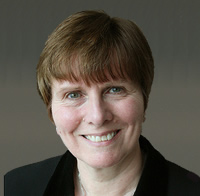 The National Justice and Peace Network is pleased to welcome the Revd. Ruth Gee as a patron.
Ruth was President of the Methodist Conference 2013/2014 and is currently Chair of the Darlington District of the Methodist Church which is an area including much of County Durham, the North Yorkshire Dales, Teeside and Cleveland.
The prime duty of the Chair of District is to further the work of God in the District, to be a pastor to the Ministers and to lead the people of the District in the work of preaching and worship, evangelism, pastoral care, teaching and administration.
We are delighted to welcome Ruth as the network seeks how best to work with ecumenical partners
Ruth joins John Battle, Julian Filochowski, Bishop John Rawsthorne and Sarah Teather as a patron of NJPN, and we thank them for their support.