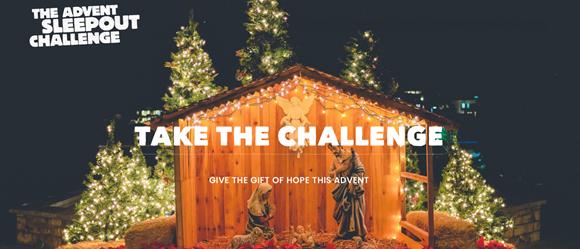 Church Urban Fund: The Advent Sleep Out Challenge
Since the Advent Sleepout Challenge began in 2014 the Challenge has raised a phenomenal £250,000, which has transformed thousands of lives around the country through the work of the Church Urban Fund. This is all thanks to people participating in Sleepouts and spending the night in churches, community halls, garden sheds and other weird and wonderful places! You can accept the challenge as a team or as an individual – in whatever way works for you.
The issue of homelessness is more topical than ever, with shocking figures released last month evidencing that over 440 homeless people have died in the last twelve months. What better way to do something about this than by supporting the Church Urban Fund through the Advent Sleepout Challenge, which mobilises churches around the country to offer life-saving services to people experiencing homelessness. For every £20 raised we can offer a bed in a winter night shelter.
Look on the Church Urban Fund website for Advent resources and reflections coming this week!