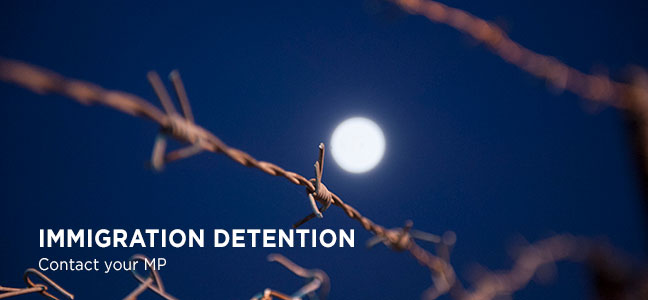 Bishop calls on MPs to end indefinite detention
Statement; 20/02/2019 12:00 pm
Bishop Paul McAleenan has called for MPs to support a 28-day time limit on immigration detention, saying that detaining people indefinitely "does not reflect the justice due to every person that we as a nation pride ourselves on upholding".
In a letter Bishop Paul highlighted his experiences of visiting detention centres with Catholic chaplains and volunteers.
He warned that indefinite detention leaves parents separated from their children with no indication of when they might be reunited. He also pointed out that victims of torture, victims of trafficking and people with severe mental health conditions are being detained indefinitely. As well as those fleeing oppression, including religious persecution, in their home countries.
Currently people with irregular immigration status can be taken from their families and detained indefinitely if they cannot provide the provide correct immigration paperwork. Many people are held in immigration detention for months or even years. One person was detained for four and a half years.
The Bishops' intervention comes as the Immigration and Social Security Coordination Bill continues its passage through parliament, giving MPs an opportunity to change legislation and introduce a time limit. The Bishops Conference of England and Wales have asked people to call on their MPs to introduce a 28-day time limit
It follows Conservative MPs writing to the Home Secretary calling for a 28-day time limit and the Joint Human Rights Committee reportrecommending the time limit be introduced.
Contact your MP
http://www.catholicnews.org.uk/immigration-detention
Call on your MP to introduce a 28-day limit on Immigration Detention