NJPN Comment in the Catholic Universe: Bruce Kent – My Tatty Booklets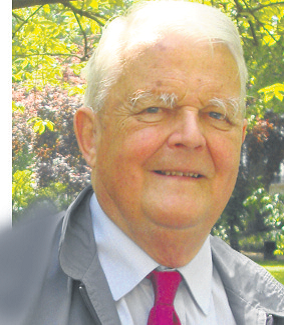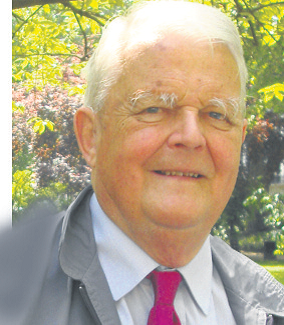 Two smallish books have been on my desk for about 30 years. Every year they get a bit tattier because of frequent use. With its pale blue cover, one is the 90-page copy of the United Nations Charter. The other is a translation of the Psalms.
At a time of global chaos and of political egos clearly on display we need some centuries-old inspiration and sanity to keep us going.
In this, the Psalms are great help. How they all got put together, I have little idea. But their collective wisdom can steady our nerves centuries later.
One great thing about so many Psalms is that they were created by people with the same animosities as we have. Enemies crop up frequently and God is frequently asked to deal with them.
Psalm 82 is typical: 'Drive them away with your tempest; and fill them with terrors at your storm.'
So, the Psalms were not put together by a mixture of Mother Theresa and St Francis. Their authors were not unlike most of us – though we are usually a bit more delicate in talking about those we don't like. But that is a side issue.
The main message coming from them is that of the wonder and glory of God and how we live in God's hands, the Creator who made all things possible.
My favourite is Psalm 8:
'How great is your name Oh Lord our God through all the earth! …What are we that you should keep us in mind, men and women that you care for us?'
It's clear from the Psalms that God gives priority to the poorest:
'He satisfies the thirsty and fills the hungry with good things.' (Psalm 106)
On 24 October we celebrate United Nations Day. The vision of the UN Charter has something in common with our Psalms. After all, the preamble to the charter starts with the hope of eliminating 'the scourge of war'. Both present a breath-taking vision for how humanity ought to live. For me this begins with praise for the God of justice and peace:
'Let the rivers clap their hands and the hills ring out their joy at the presence of the Lord…. He will rule the world with justice.' (Psalm 97)
Both tatty booklets will stay, side by side, on my desk.
Bruce Kent is a vice-president of both Pax Christi and the Campaign for Nuclear Disarmament.