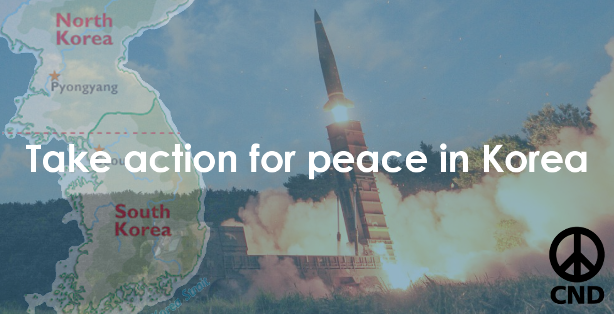 Campaign for Nuclear Disarmament: Take action for peace
Is the world heading to nuclear war?
CND is alarmed by the threat of nuclear war in North East Asia and the wider Pacific region. North Korea continues to test nuclear weapons and missiles in defiance of the international community, while the US and its allies continue provocative actions, threats and exercises in or near North East Asia and the Pacific. There is a real danger that these actions will lead to the use of nuclear weapons by intention or miscalculation. There are no safe hands for nuclear weapons and any detonation of a nuclear device would be a humanitarian catastrophe with global impacts. Threatening and isolating the North Korean regime risks escalating the conflict rather than encouraging solutions.