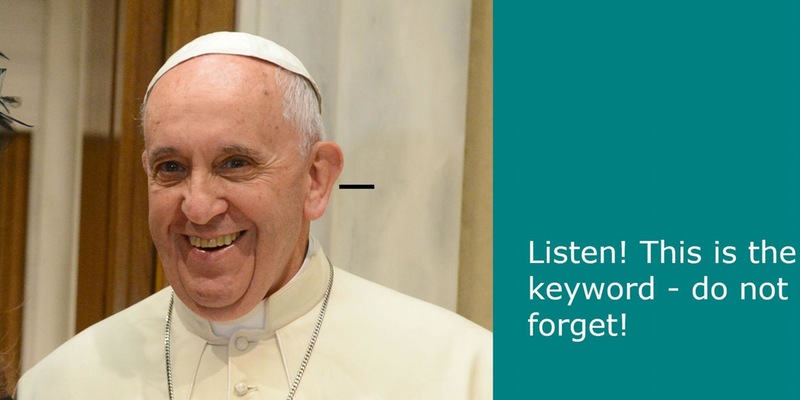 Meetings
Members of NJPN facilitate four meetings each year. These events are open meetings and if you are concerned about peace and social justice and the riches of Catholic Social Teaching you will receive a warm welcome.
Alternate meetings are held at venues outside London to enable as many people as possible to engage and share concerns and suggestions for practical action.
Dates and Places of Future open network meetings
Saturday 18 February 2017

Oxford Place Centre Oxford Place, Leeds LS1 3AX
10.30 am – 4.00pm
Towards a listening Church
A day of short inputs, drama, prayer and interactive workshops to help us listen better to others and to understand their real needs. This event has been organised in conjunction with Leeds Justice & Peace Commission.
There will be opportunity to hear about justice and peace activities from groups around the country, who will report on their work and suggest practical ways of becoming involved in campaigning for social justice.
Tea and coffee will be provided, please bring your own lunch.
Download poster here: towards-a-listening-church
For directions: Click here
For further details contact: Ann Kelly Tel: 020 7901 4864
Or email:
Previous NJPN Meetings